A Fruitful Intimacy - Out Now!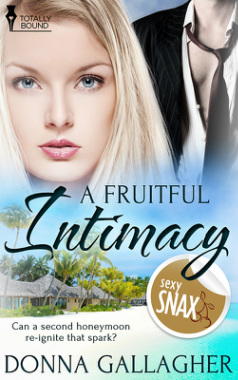 Out Now!
Blurb – A Fruitful Intimacy

The fire and passion of their love has slowly ebbed away through years of neglect. Can a second honeymoon re-ignite that spark?

There was no physical contact in their marriage for so long that when Ben first hatches his plan to take Beth away for the weekend it really is all about the sex and providing an environment where there are no distractions, and no excuse for her to refuse his advances again. But while Ben is making all the arrangements it suddenly becomes clear to him that there's something more important at stake—his marriage, to the woman of his dreams, is actually in trouble.

Beth believed that motherhood would come easy, that building a perfect world around her three sons and husband would be achievable. But reality has proven her wrong. The more she tried the bigger her failures shattered her confidence. Where she planned to shower her family with home baked cookies, smiles and unconditional love—she struggles just getting the evening meal on the table. By the end of the day she's so exhausted that she can't even fulfil her marital obligations. Once upon a time making love to Ben was just as necessary as breathing, before her body was ravaged by the demands of pregnancy and childbirth. They've grown so far apart that Beth's convinced Ben's having an affair.

Can a second honeymoon really help Beth and Ben bridge that growing divide between them and bring back the fire and passion that has slowly, through years of neglect, ebbed away? And will this give the couple a much needed chance to work together for a happier future? Or is it too late?

Publisher's Note: This book was previously released by another publisher. It has been revised and re-edited for release with Totally Bound Publishing.


---

---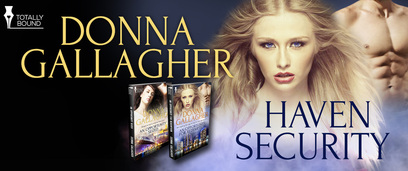 An Opportunity Seized - Out Now!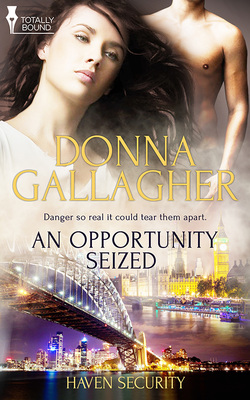 Out Now!
Two unforeseen moments in time— One brings them together, the other is a danger so real it could tear them apart.

Antoinette 'Toni' Grimaldi prefers to keep out of the spotlight, blend in with the crowd and experience life the same as the bulk of the population. Being a mining magnate's daughter is a difficult persona for her to uphold. She just doesn't fit in with high society standards, always managing to say something inappropriate or trip over her own feet at the worst possible moment. Resulting in that look of disappointment and embarrassment her parents
inevitably wear whenever she's around.

Meeting a handsome stranger who comes to her rescue and asks her out on a date is so much more than Toni could have ever hoped for on her dream holiday—one she is surprised her parents have even permitted her to take alone. Her fairy-tale moment is short lived, though, when Toni discovers the stranger has been hired by her family to follow her every move—under the guise of keeping her safe.

Jason finds he is drawn to Antoinette—she is nothing like the socialite he was expecting to shadow around London's nightclubs at all. After an awkward first meeting he convinces Toni that there is more to his interest in her than just as her bodyguard. To his surprise his attraction for the soft spoken, thoughtful woman grows, despite his usual reluctance to commit to any kind of relationship.

A disaster at one of the family owned mines and a string of death threats forces Toni to return home, and her need for a bodyguard becomes a life and death reality
---

---

---
An Opportunity for Redemption - Out Now!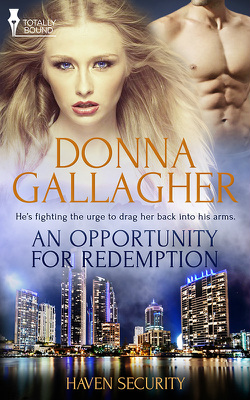 Out Now!
She kept his son a secret for years, should pay for that deceit. Instead, he was fighting the urge to drag her back into his arms – and bed.

When ex-commando, Nathan Haven discovers he has a son it's enough of a kick to the guts. Learning at the same time, this child he's never met, is losing the battle with leukaemia, the last straw. He vows to make Rebecca Hammerton regret her decision to keep his son a secret from him. But first he is going to do everything in his power to help defeat the disease that threatens his boy's life. Then he will deal with the woman that walked away from him seven years ago without so much as a by your leave, turning his heart to stone.

He just has to suppress the constant urge to drag the damn sexy heart-breaker back into his arms, and his bed, first.


---